Audi A1 Avengers. Activation / Stunt.
Problem: Audi were the official sponsors of the new Avengers movie and they wanted to make a connection between movie and their A1 model range. Solution: The idea was to give each car its own superhuman strength just like the characters in the movie. We designed the branding and also the cars to match each superhero. The cars were on display at cinemas and also at the regions first Comi-con event.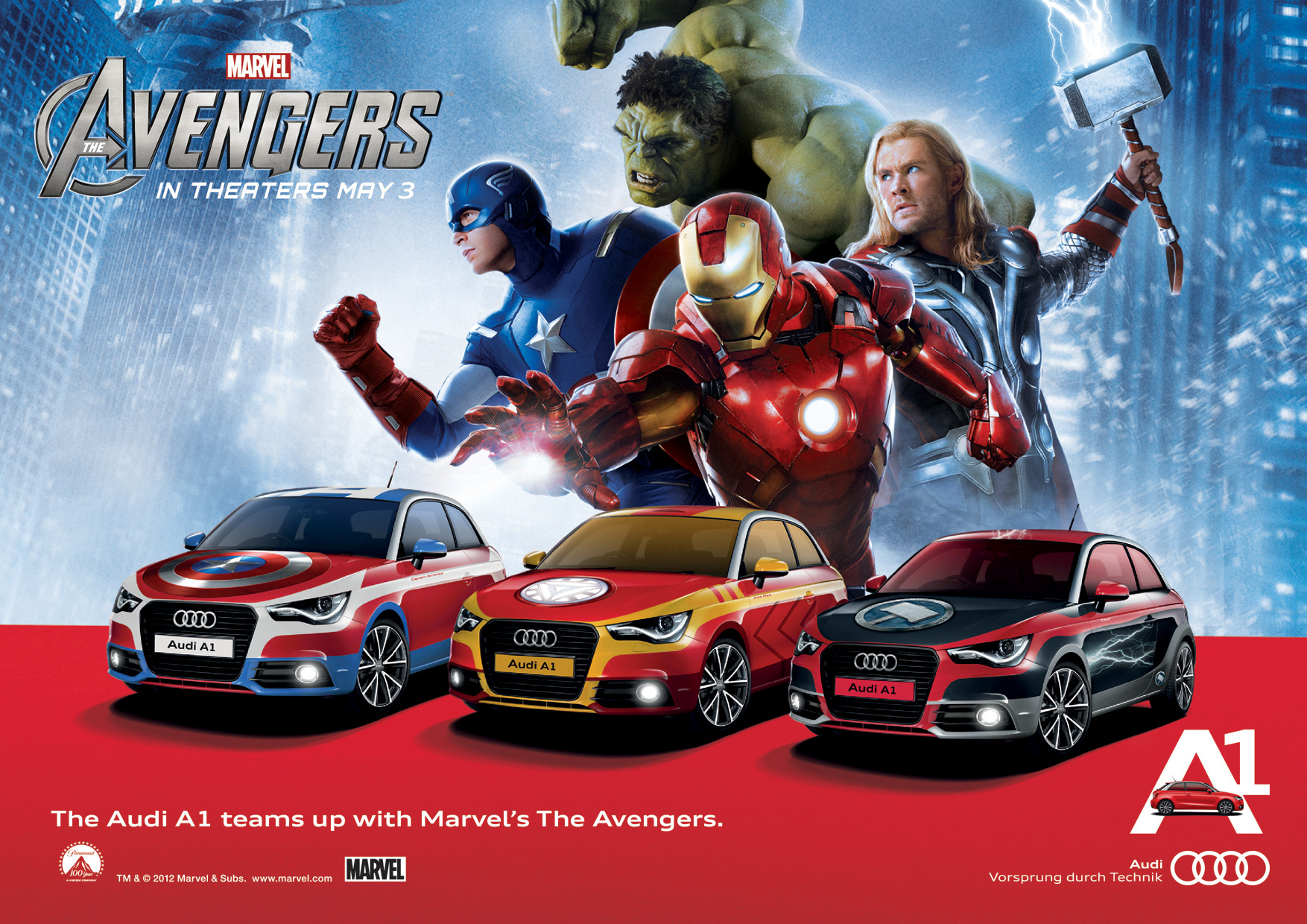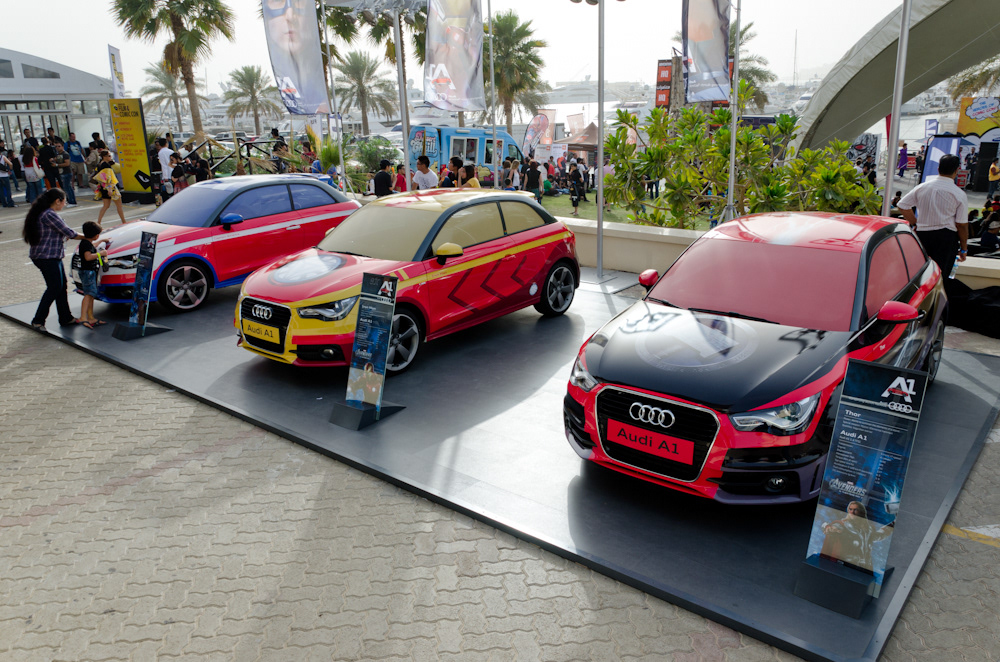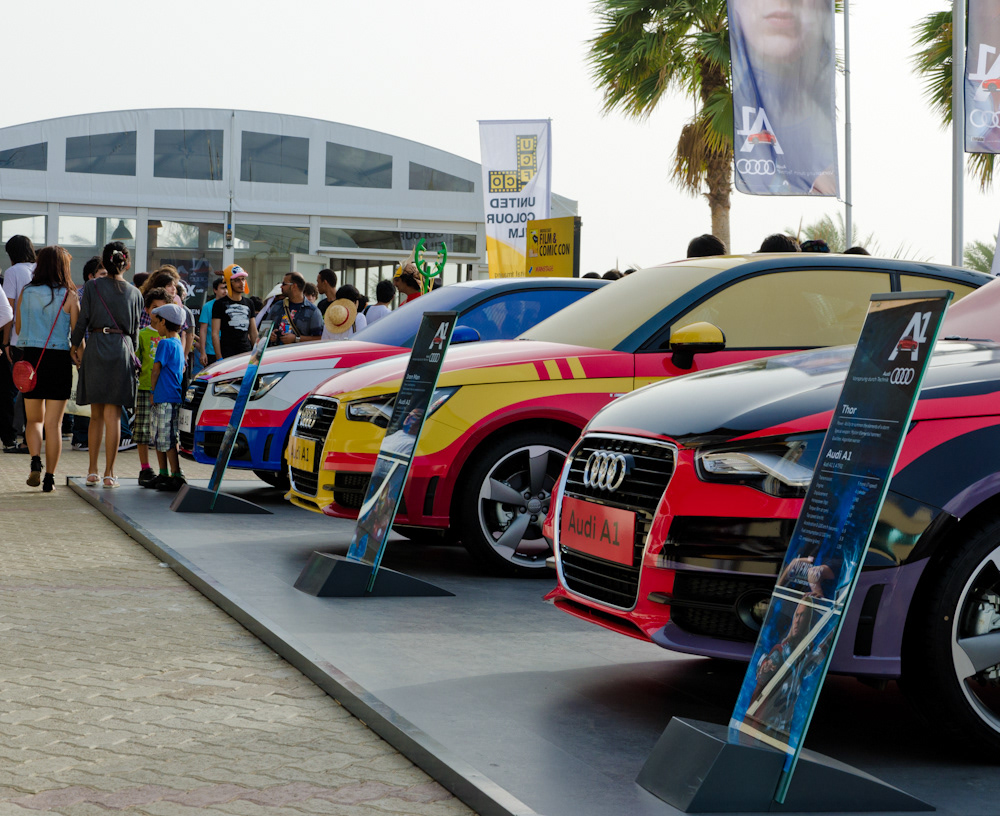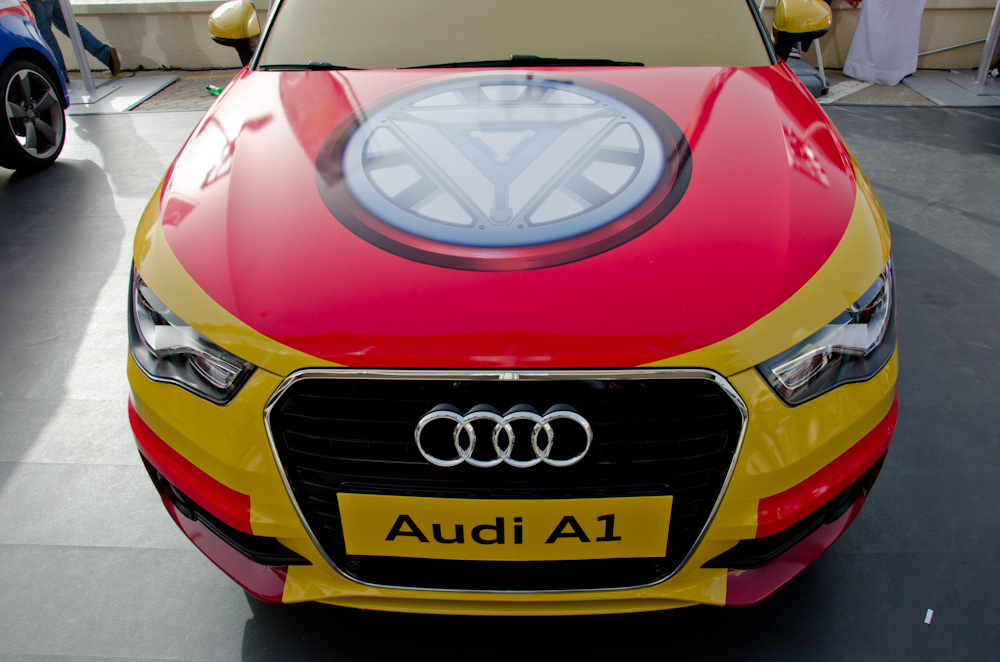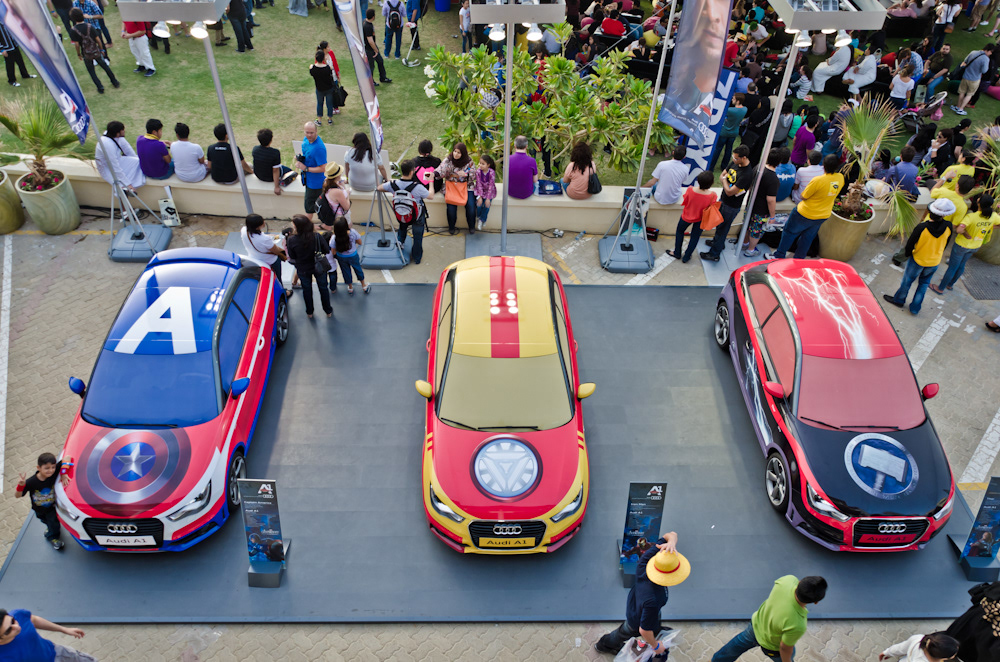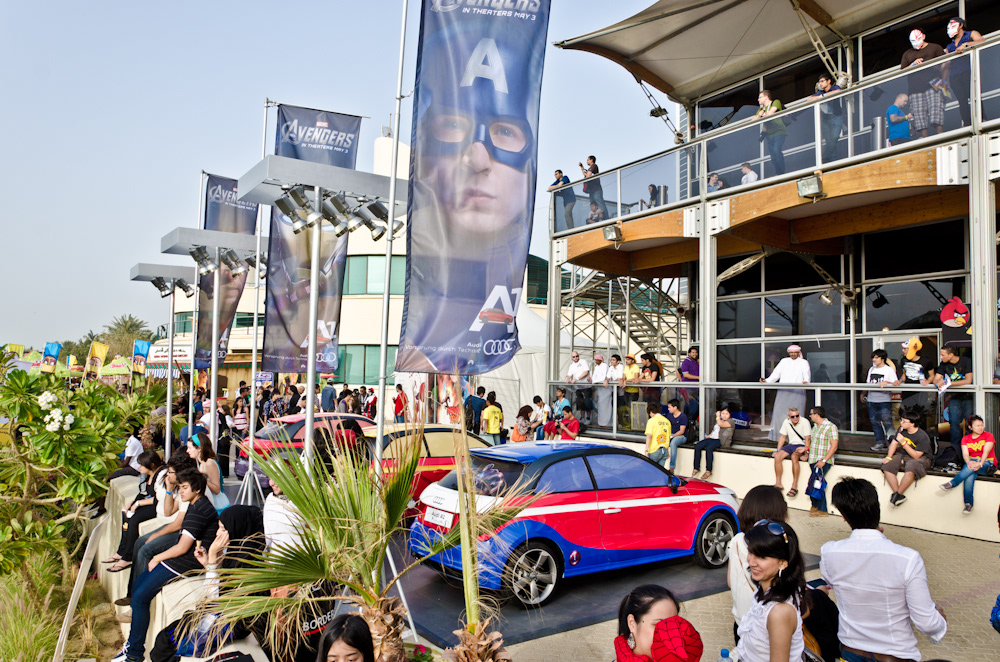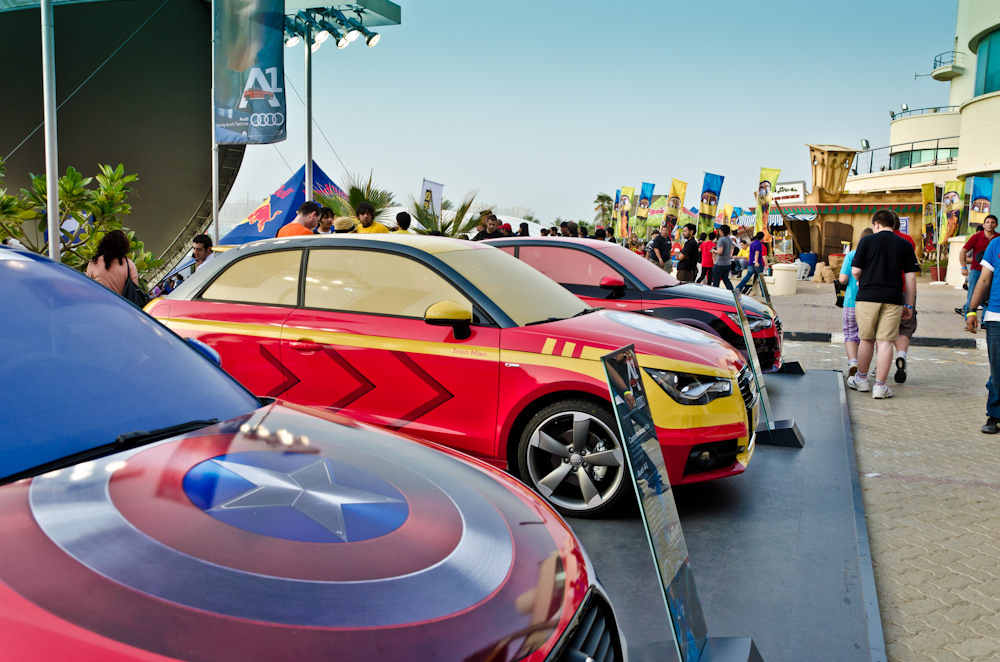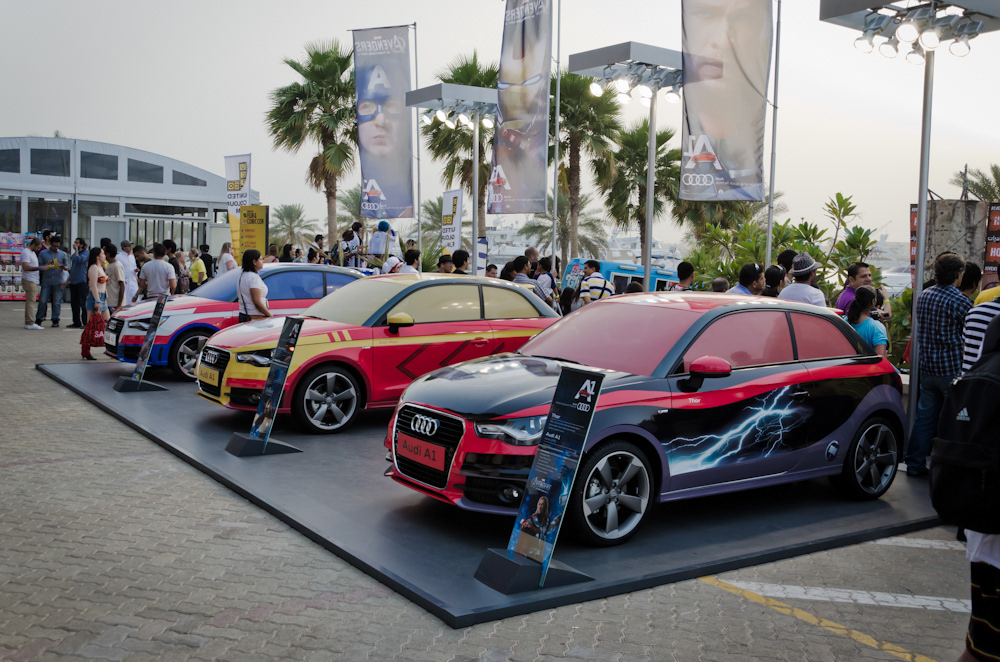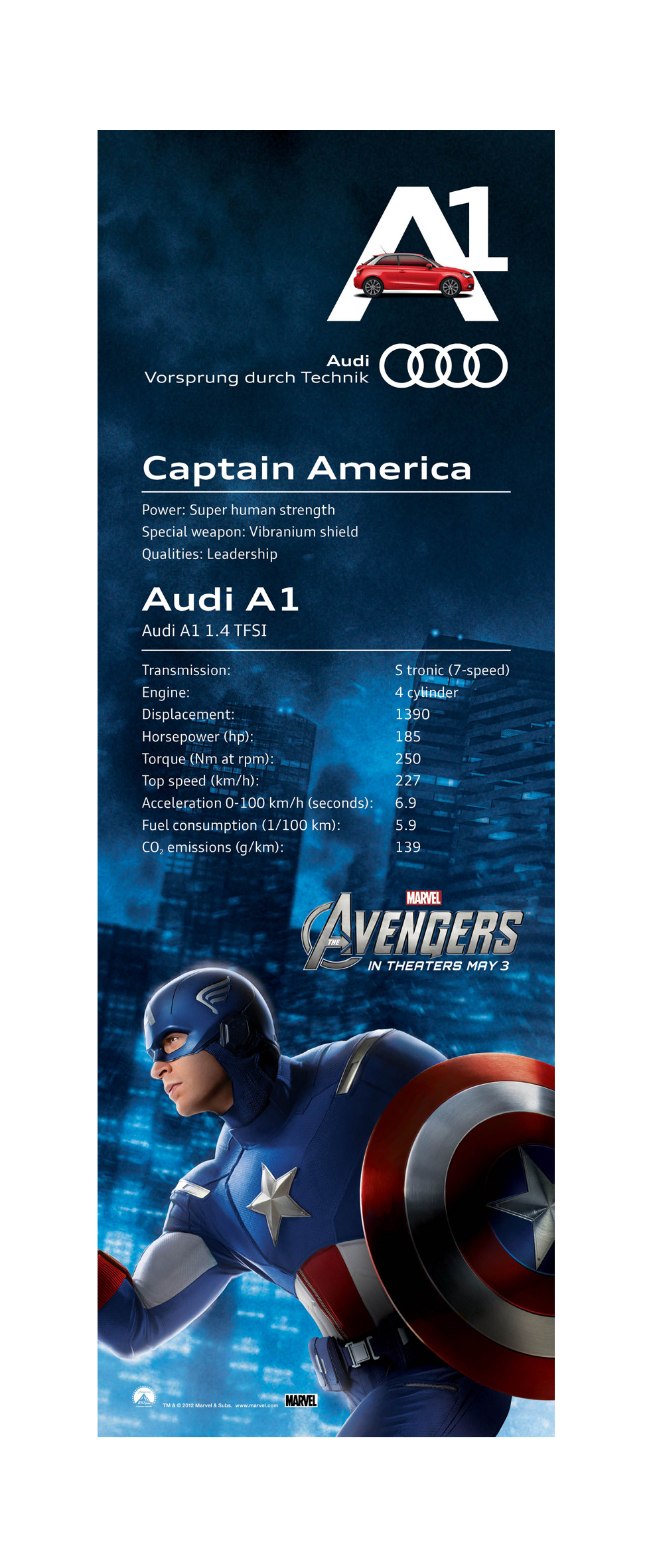 Each car had a sign next to them with the car's specs as well as the relevant superhero's special powers.