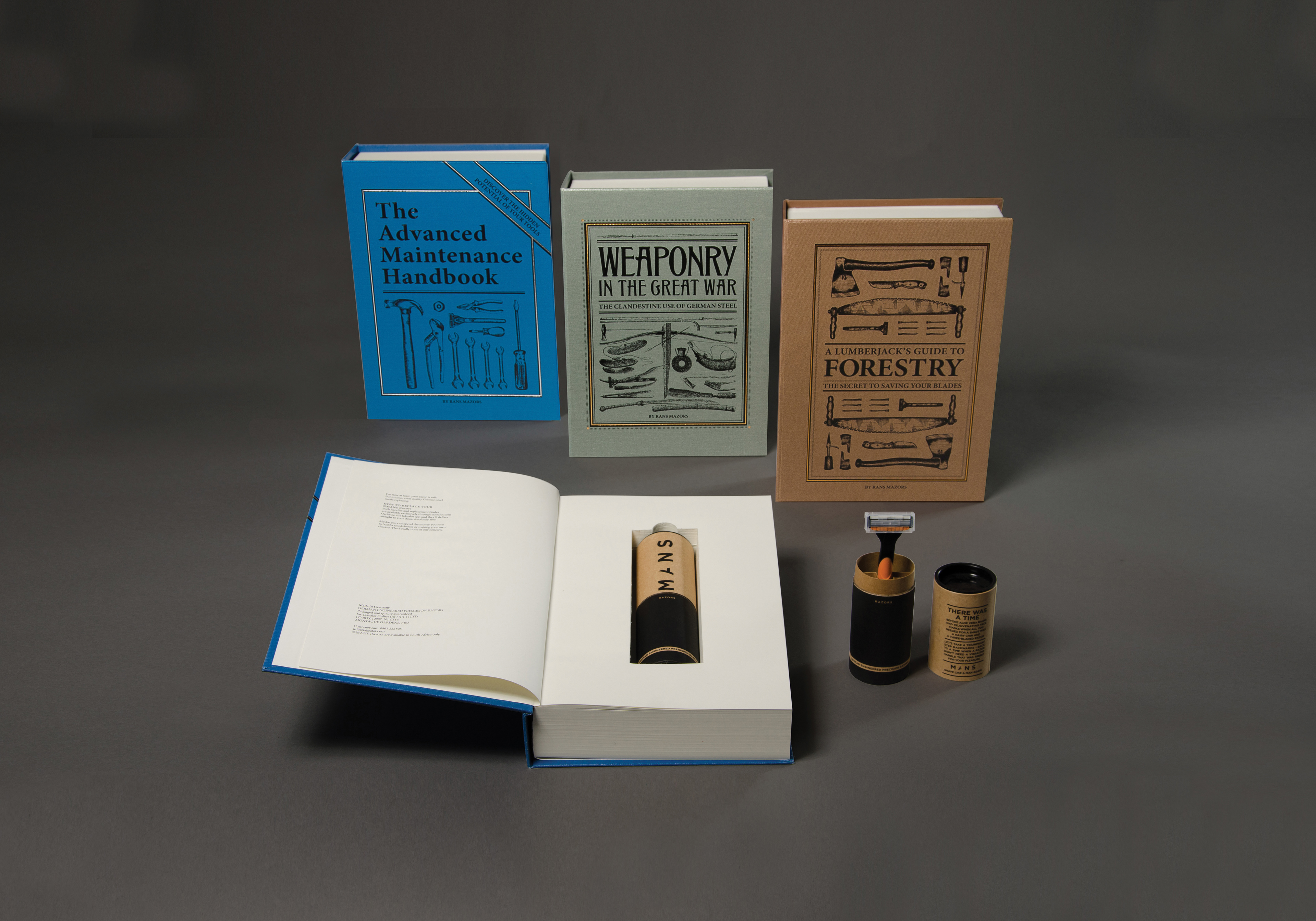 In South Africa, in the world of men's razors, the market is dominated by a handful of established, international brands – brands with a fortune of media spend.
Our client, takealot.com, had just launched their own house-brand razor; MANS Razors for men – an affordable, low-cost razor brand with a huge personality.
MANS's budget was all but exhausted on developing and packaging the product. There was little left for an actual launch. 
Our brief was to create an impactful media drop that would grab the attention of a few, carefully selected, influential local bloggers, and get them to share the brand with their audiences. 
We searched for insights into the use of men's razors and found one undeniable truth: If you're a man in a relationship, you've discovered hairs in your razor that aren't yours. Your wife or girlfriend is using your razor, and there's nothing you can do to stop it.
So, to defend this last bastion of intimacy, 
we created a place for men to hide their MANS Razors – a series of hollow books so boringly macho that no one in their right mind would open them. 
Every element of copy and design hints at what's actually inside, from the book's titles, to the author's name (a play on MANS Razor), to an image of the actual razor hidden in plain sight on each cover. 
Each book was designed to reference a macho hobby of the recipient. 
We hand delivered a personalized package to 6 carefully chosen influencers in our target market, and they responded very positively, sharing the media drop and the brand across their social networks almost immediately 
With just under £185 we earned the opportunity to reach over 95 000 people with a strong brand-positioning piece endorsed by a trusted source.